for those who wish to pay OOU ACCEPTANCE FEE NOW, FOLLOW THE STEPS PROVIDED BELOW TO DO SO NOW
MODE FOR PAYING ACCEPTANCE FEES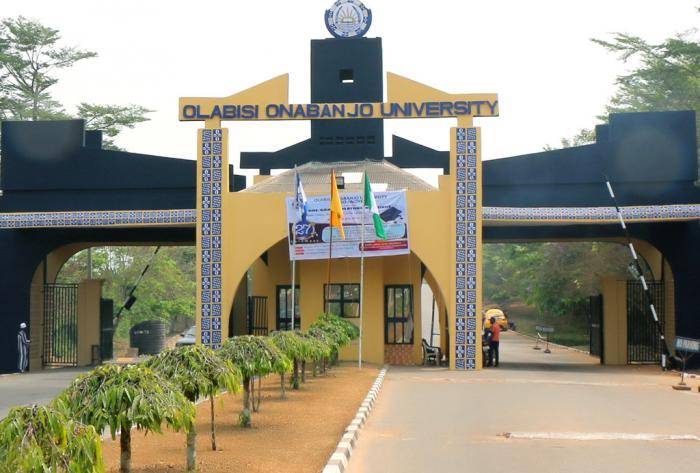 Successful applicants are to pay a non-refundable fee of Sixty Thousand Naira (₦ 60,000.00) only with immediate effect through any of the under listed means to process their acceptance letter
Payment through any of the University Point of Sales (POS) on any of the University campuses (Ayetoro, Ibogun, Remo (Shagamu/Ikenne) and Main Campus at Ago-Iwoye).
Payment through Internet by logging on to www.oouagoiwoye.edu.ng.
2. All Candidates offered Provisional Admission should proceed with the steps listed below:
i) Visit: portal.oouagoiwoye.edu.ng/admission
ii) Click on CHECK ADMISSION STATUS to confirm your admission
iii) Provide your JAMB Number and SURNAME as password to log on to the admission portal
iv) On successful log on, click MAKE ACCEPTANCE PAYMENT
v) Once the acceptance payment profile has been loaded, click on either
(a) MAKE WEB PAYMENT – This allows you to pay online directly using your ATM card,
OR
(b) MAKE POS PAYMENT – Print the ACCEPTANCE PAYMENT PROFILE and proceed to designated POS Points to make the payment.
If you encounter any challenge on the procedure visit OOU ICT Centre, Ago-Iwoye for further clarification.
3. Proceed to the Academic Affairs Office for your 1st Verification and your Faculty for 2nd Verification
4. (a) Present to the Registration Officer, the originals and one set of photocopies of the following documents arranged separately in the order shown below:
i. Verification/Personal Data Form
ii. Acceptance Fee Receipt
iii. UTME Score Result
iv. Post
UTME Result
v. O'level Result
vi. Diploma Result and other entry requirements (for DE Candidates only)
vii. Birth Certificate
viii. Tax Clearance Certificate OR N10,000.00 Ogun State Tax Receipt
ix. JAMB Admission Letter
(b) Counter-sign the verification forms at the College/Faculty Offices.
The deadline for payment of OOU admission acceptance fee is September 9th, 2019.