.Adigun Olawale Emmanuel, a student of the University of Ilorin, has allegedly committed suicide after he was asked to carry over his project for the second time.
According to the conversation he had with his friend on a whats app chat which has gone viral, in his previous project he was accused of plagiarism and was asked to repeat the project work after much effort invested in it. He went further to explain how frustrated he was and was wishing for death.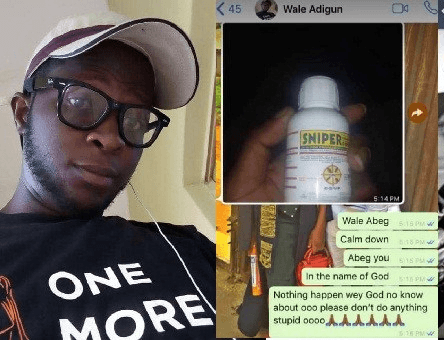 It was reported that he chatted with his friend on Thursday 29th, November and after which he drank a pesticide popularly called Sniper.
His remains was allegedly found in his room on Saturday 1st, December, when his neighbors became bothered over an unpleasant smell coming out from his room..