.The Federal Government has withdrawn the recent threat of 'no work no pay' against ASUU. This was disclosed by the National President of the Academic Staff Union of Universities, ASUU, Prof. Biodun Ogunyemi, in an exclusive chat with newsmen. He mentioned that the negotiation meeting between ASUU and the Federal Government would continue tomorrow.
The ASUU boss also said that last Friday's meeting between the two parties did not yield much results. He said: "Well, we have confirmed that they have withdrawn that threat (no work no pay). So it appears the threat is not there for now. But even if the threat is there, we are prepared for that because for our members, no sacrifice is too much to salvage Nigeria's education.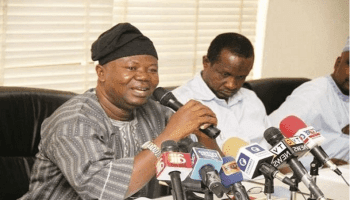 Earlier, a human rights lawyer, Mr. Femi Falana, SAN reacting to the "No work, no pay" threat on ASUU, explained that the Federal Government was not properly advised on the 'No work, No pay' rule. He said that the latest strike embarked upon by ASUU has complied with the provisions of section 31 (6) of the Trade Disputes (Amendment) Act, 2005.
"Since the law does not punish acts which are lawful in any democratic society, section 43(1) of the Trade Disputes Act cannot be invoked to justify the seizure of the salaries and allowances of members of the ASUU who have decided to participate in an industrial action that is legal in every material particular. Under the current labour law regime only those who take part in illegal strikes are liable to be prosecuted and forfeit their salaries and allowances." He stated..